Hello Honey Monsters!
We hope you enjoyed the bank holiday weekend that we just had, and took a bit of time to welcome in the start of June. Sunday the 5th was World Environment Day, and as we take time to enjoy the sun making more of an appearance, it is critical we take this opportunity to reflect on the environment that also thrives during this change of season.
World Environment day is led by the United Nations Environment Program, to provide a platform for global environmental outreach. This platform gives individuals the chance to be informed and inform others on the big issues and key facts and figures. We highly recommend visiting www.worldenvironmentday.global to find out about the key issues discussed at World Environment Day 2022.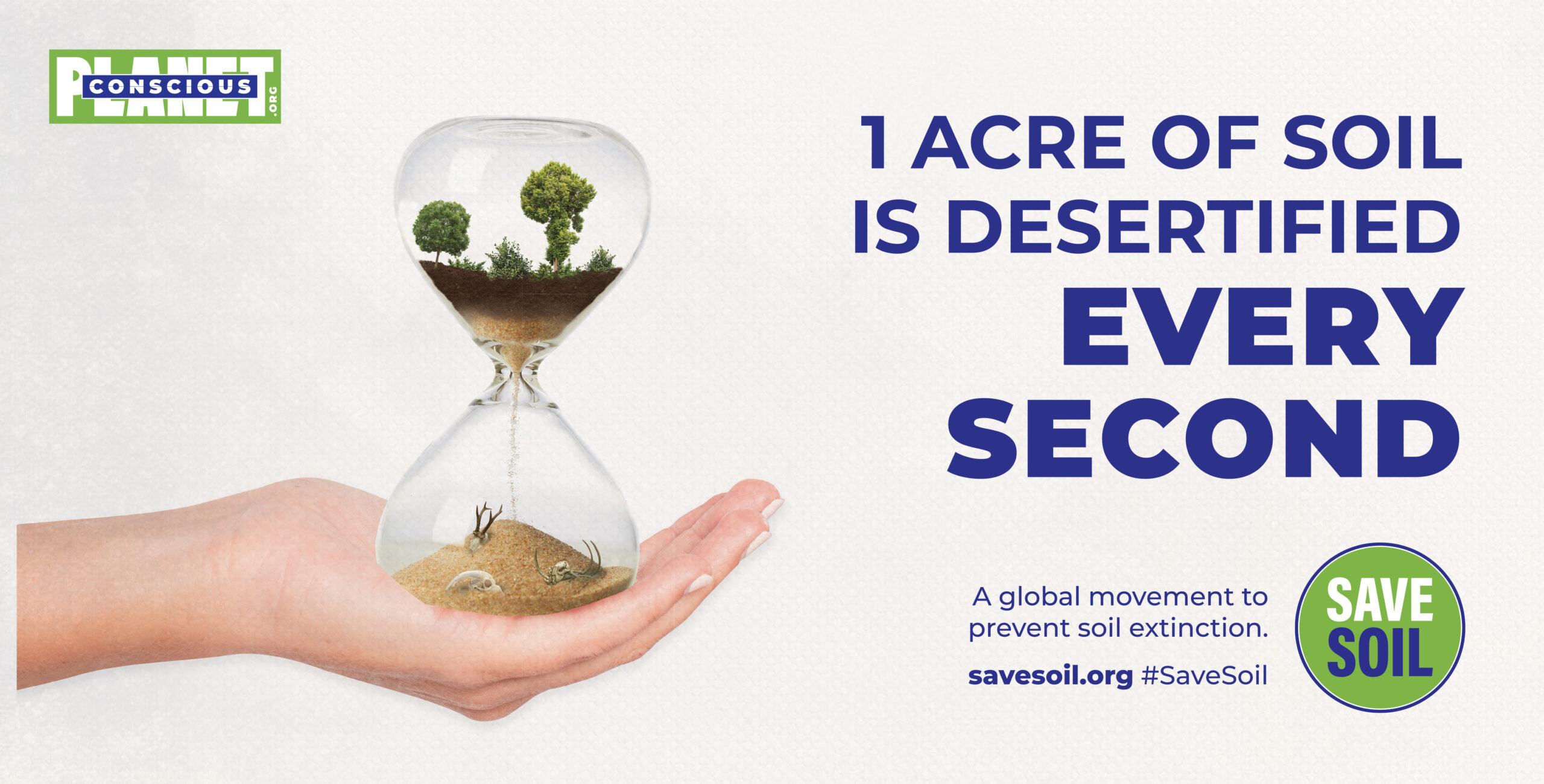 Everything we do at Edinburgh Honey Co. revolves around the environment, from everyday sustainability in the office and our factory, to of course our bee sisters who make all this possible. We work intimately with the natural world every day and understand the responsibility we carry in ensuring we do our part. Because of this, we want to take this opportunity to share another project that we think is critical in ensuring the future of our planet (as well as keeping our bee sisters happy and thriving).
Save Soil, is a campaign that exists to bring the importance of soil maintenance and dying soil into the political spotlight. 
Soil is the (quite literal) foundation of the natural world. All of the vital flora on this planet which play a crucial step in harnessing the sun's energy rely on it to survive. Our Bee Sisters rely on the flowers of these plants, to produce their wondrous Honey, in turn pollinating these flowers, so the plants can produce fruit. This process allows us, and other fauna to survive. However, as we, as a species, have expanded we are exploiting this process, pushing for more and more plants to provide us with more and more produce. 
As Well as artificially pushing these plants to drain more from the soil, and destroy the insects they feed through pesticides and fertilizers. On the scale this happens currently, the soil which we use for this exploitation is being drained of its nutrient content and will soon be Dead. Unsuitable to sustain this crucial transformation. 
Saving Soil, Saves Bees, and Saves Us. 
Save Soil pushes these issues into the electoral spotlight, utilizing the systems in place to take this foundational element of environmental sustainability from promises to action. 
Currently, the organization's founder, Sadhguru, is on a 100-days lone motorcycle trip from England to India. Bringing together experts, global leaders, and citizens he meets along the journey to raise awareness and address the impending crisis. Dead Soil.
In addition to the environmental impact, Dead Soil would also lead to a humanitarian crisis. In turn leading to human displacement, starvation, and violence. 
We know this might be a slightly more serious topic than our usual updates, however, this is a project that we feel very passionately about and the truth of the matter is very serious. 
We also appreciate the stress that these sorts of campaigns can sometimes cause, given the gravity of the situation and the fact that it feels as though we can do only very little on an individual scale. However, just reading this post and being open to these issues ensures we are building a slightly bigger community behind this cause, and by passing on this campaign you are playing a part in something bigger. If you want to find out how to do your bit or get some more information please visit www.consciousplanet.org.