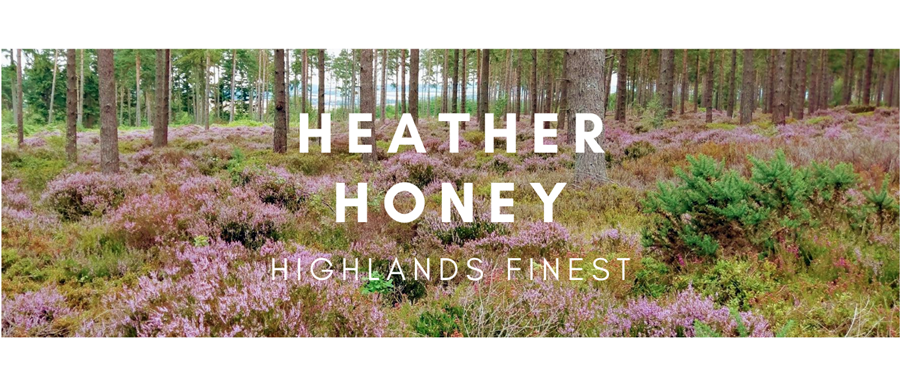 "Red brown, like the water of the peat bog. A gift of nature carrying the tang of moorland air." No, this isn't a description of a prized single malt.
It's legendary beekeeper Brother Adam's ode to another of Scotland's tastiest natural exports: Heather Honey.
The common Heather plant is by far the most dominant plant in Scotland. It covers around five million acres of the Scottish countryside, turning hillsides pink and lilac as it blossoms in the summer months. It's no wonder Scottish beekeepers have been drawn to this beautiful plant for generations. Scotland's moorlands make up nearly 75% of the world's Heather, making heather honey a uniquely Scottish flavour. Heather Honey is notoriously difficult to cultivate.
Scotland's colder climate and high highland winds provide a tough challenge for busy bees and beekeepers alike. All that extra effort to set up apiaries amongst Scotland's rolling hills is only testament to the honey's rich, slightly bitter and whisky-like flavour.
Thank you for reading
Visit our You Tube channel to learn more about bees and honey