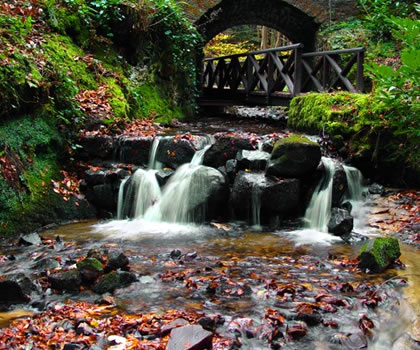 The Falkland Estate is a place of learning and recreation
Centre for Stewardship is located on the outskirts of the beautiful conservation village of Falkland, Fife, Scotland.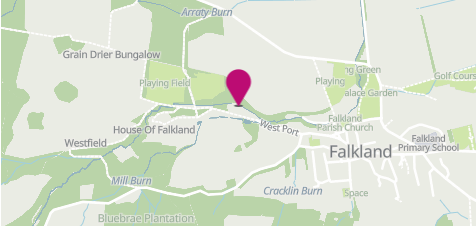 Progressive 150-acre estate housing the Centre for Stewardship which incorporates various eco-conscious initiatives around farming, horticulture and land use.
"The Falkland Estate is a worthy supplier of organic beef and other produce. Its herd are mainly grass-fed Aberdeen Angus who also thrive on home-grown barley and are reared on the estate. The majority of its produce is supplied frozen but there are some fresh alternatives available by contacting the office in advance. Apples are also produced in the orchard, while the New Farmers Scheme offers small plots to new growers; through this initiative, Meadow Sweet Organics are growing medicinal herbs and Falkland Kitchen Farm is growing organic vegetables. Venue hire, courses and events are also part of the offering here." – The List
Part of this effort is our apiary based right in the centre of this organic estate at the end of apple orchard.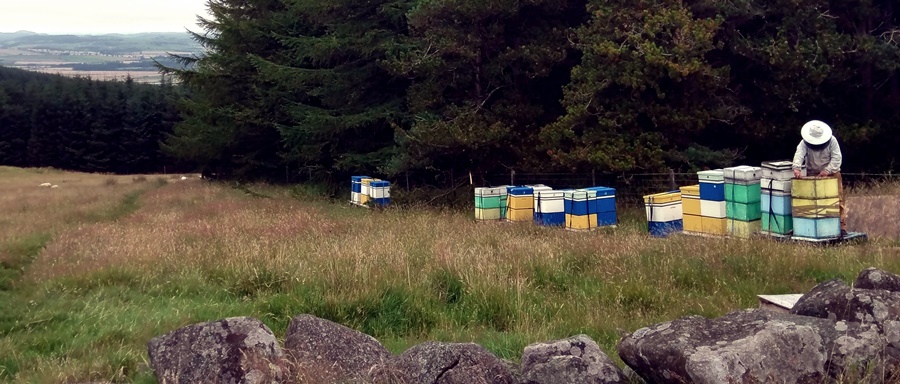 With all organic farm on site as well as surrounding organic farmers/tenants  our bees are truly happy.  They have been placed in the perfect location. Surrounded by 65 sq km of organic farms, woodland and scenic village with amazing kept gardens bees get to forage on a wide variety of wildflowers, veg blossom, woodland trees and other vegetation such as wild blueberries 

Please visit this amazing place 😀