John Dzierzon (16 January 1811 – 26 October 1906), was a pioneering Polish apiarist who discovered the phenomenon of parthenogenesis in bees and designed the first successful movable-frame beehive.
Dzierzon came from a Polish family in Silesia. Trained in theology, he combined his theoretical and practical work in apiculture with his duties as a Roman Catholic priest, before being compulsorily retired by the Church and eventually excommunicated.
His discoveries and innovations made him world-famous in scientific and bee-keeping circles, and he has been described as the "father of modern apiculture".
Life
Dzierzon was born on 16 January 1811 in the village of Lowkowitz (Polish: Łowkowice), near Kreuzburg (Kluczbork), where his parents owned a farm. He completed Polish elementary school before he was sent to a Protestant school located a mile from his village. In 1822 he moved to Breslau (Wrocław), where he attended middle school. In 1833 he graduated from the Breslau University Faculty of Catholic Theology. In 1834 he became chaplain in Schalkowitz (Siołkowice). In 1835, as an ordained Roman Catholic priest, he took over a parish in Karlsmarkt (Karłowice), where he lived for 49 years.
His career
In his apiary, Dzierzon studied the social life of honeybees and constructed several experimental beehives. In 1838 he devised the first practical movable-comb beehive, which allowed manipulation of individual honeycombs without destroying the structure of the hive. The correct distance between combs had been described as 1½ inches from the centre of one top bar to the centre of the next one. In 1848 Dzierzon introduced grooves into the hive's side walls, replacing the strips of wood for moving top bars. The grooves were 8 × 8 mm—the exact average between ¼ and ⅜ inch, which is the range called the "bee space." His design quickly gained popularity in Europe and North America. On the basis of the aforementioned measurements, August Adolph von Berlepsch [de] (May 1852) in Thuringia and L.L. Langstroth (October 1852) in the United States designed their frame-movable hives.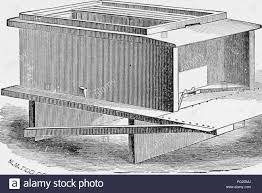 In 1835 Dzierzon discovered that drones are produced from unfertilised eggs. Dzierzon's paper, published in 1845, proposed that while queen bees and female worker bees were products of fertilisation, drones were not, and that the diets of immature bees contributed to their subsequent roles.[15] His results caused a revolution in bee crossbreeding and may have influenced Gregor Mendel's pioneering genetic research.[16] The theory remained controversial until 1906, the year of Dzierzon's death, when it was finally accepted by scientists at a conference in Marburg.[12] In 1853 he acquired a colony of Italian bees to use as genetic markers in his research, and sent their progeny "to all the countries of Europe, and even to America."[17] In 1854 he discovered the mechanism of secretion of royal jelly and its role in the development of queen bees.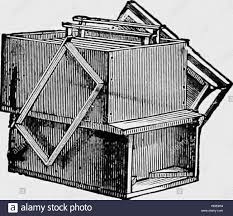 Bust of Jan Dzierżoń, National Museum of Agriculture in Szreniawa
With his discoveries and innovations, Dzierzon became world-famous in his lifetime.[14] He received some hundred honorary memberships and awards from societies and organisations.[12] In 1872 he received an honorary doctorate from the University of Munich.[14] Other honors included the Austrian Order of Franz Joseph, the Bavarian Merit Order of St. Michael, the Hessian Ludwigsorden, the Russian Order of St. Anna, the Swedish Order of Vasa, the Prussian Order of the Crown, 4th Class, on his 90th birthday, and many more. He was an honorary member of the German Academy of Sciences Leopoldina. He also received an honorary diploma at Graz, presented by Archduke Johann of Austria. In 1903 Dzierzon was presented to Emperor Franz Joseph I of Austria.[14] In 1904 he became an honorary member of the Schlesische Gesellschaft für vaterländische Kultur ("Silesian Society for Fatherland Culture").
He died in Lowkowitz on 26 October 1906 and is buried in the local graveyard.[12]
His legacy
Till today every single beekeeper all over world benefits from discoveries made by this great scientist. Our work r hobby is possible due to his love for bees and curiosity.

With this in mind we as a company have decided to start our own line of eco and bee friendly hives.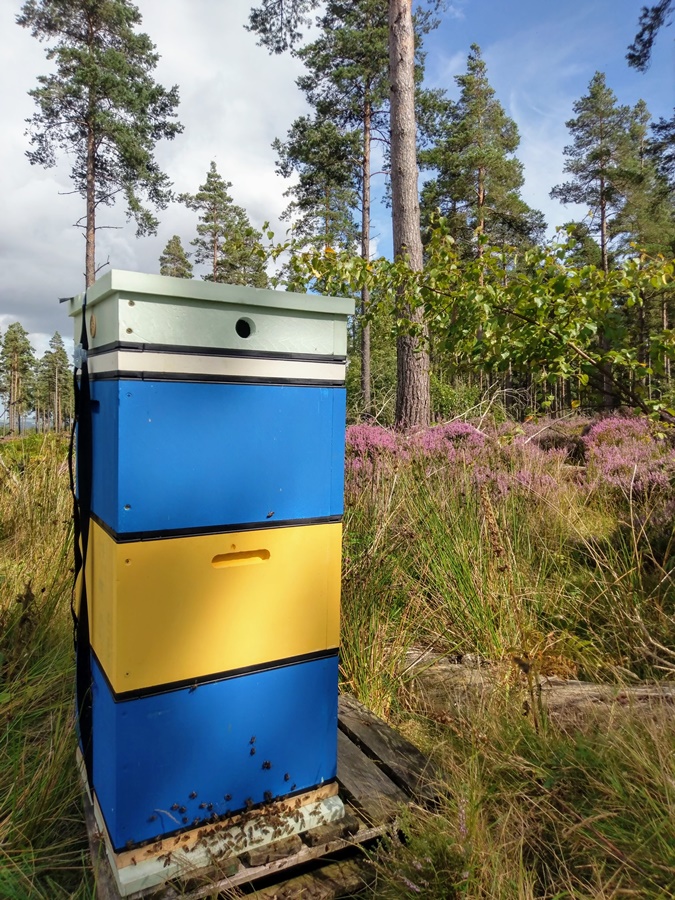 We should have them available for sale in January 2021 in both National and Smith configuration